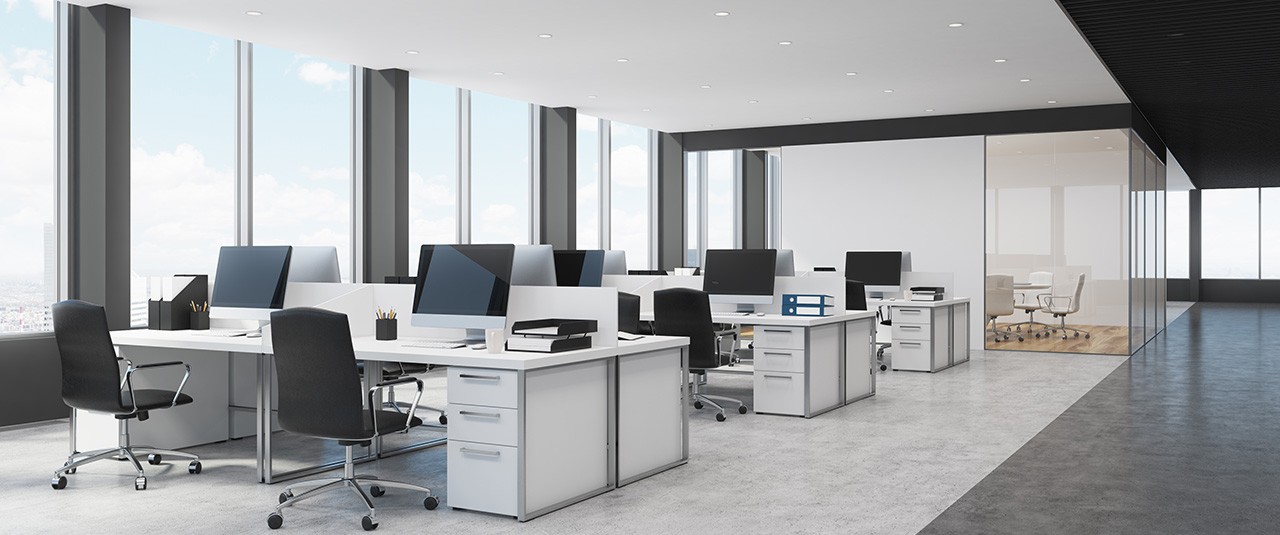 The office workplace is an environment which needs to be kept clean and that is exactly how we aim to leave it. Whether an office space is part of a large office establishment, a call centre or the home of just a small business, we work around all your needs.
Our office cleaning can potentially be extended to the exterior of your building if required, as we are able to clean walls, windows and outside material constructions.
With the use of PH neutral cleaning products, you can be assured that your office will be left environmentally friendly and breathable.