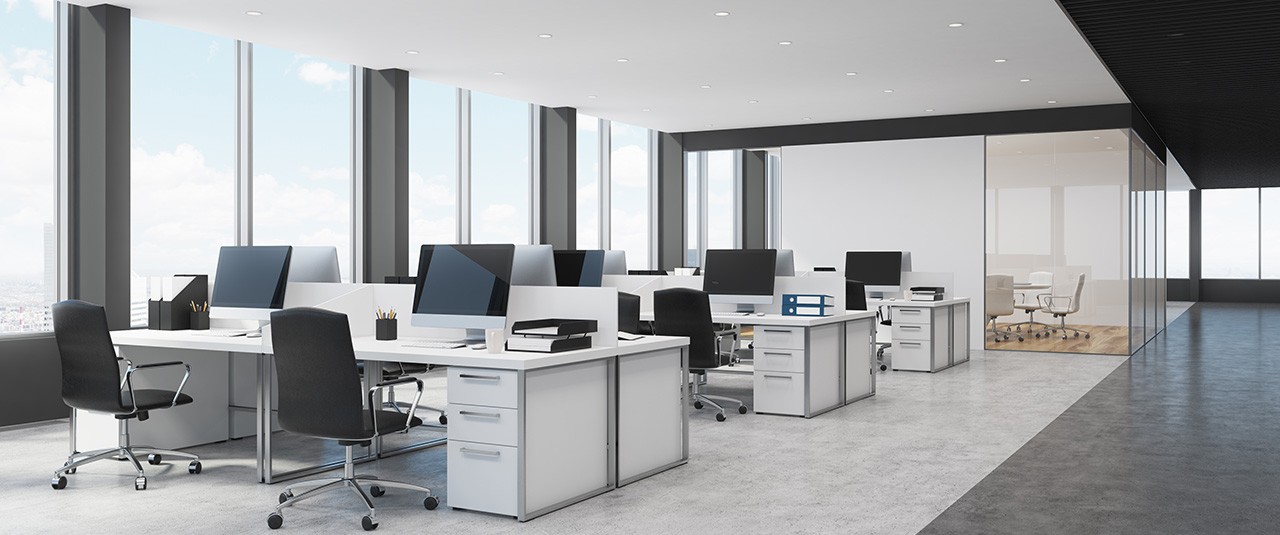 Office cleaning company in London for all your office cleaning needs
If you're looking for reliable office cleaning services in London, look no further. Our office cleaning company in London is dedicated to providing top-notch cleaning solutions to businesses of all sizes. Moreover, our team of experts is committed to ensuring that your office space remains clean and organized. With our office cleaning services, you can expect a spotless and hygienic workplace that leaves a positive impression on clients and employees alike.
Opt for professional office cleaning services
The office workplace is an environment that needs to be kept clean, and that is exactly how we aim to leave it. Whether your office space is part of a large office establishment, a call centre, or the home of just a small business, our comprehensive office cleaning services cater to all your needs.
All-inclusive office cleaning in London
With us, you can get all-inclusive office cleaning services in London, covering interior tasks such as dusting, vacuuming, sanitizing, and trash removal while also extending to window cleaning and tidying up other outside material constructions.
Environmentally friendly office cleaning
We understand the importance of sustainability and the well-being of your employees. That's why we use PH neutral cleaning products, leaving your office environmentally friendly and providing a breathable and healthy workspace.
Count on us for office cleaning in London
Searching for a reliable and professional office cleaning company in London? Look no further than ID Cleaning. We provide expert office cleaning services so that you get your office in impeccable condition. Give us a call today!